Professional Skills Workshops
Leadership skills to power your career!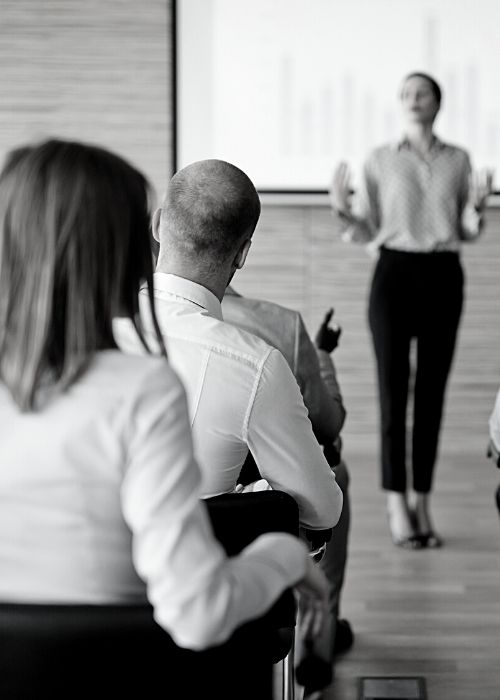 "Excellent training. Hands on practice presentations allowed me to put learnings into practice. The trainer was one of the best I've seen". Ronan Louth
SupportCoach's Skills Workshops are designed to grow leadership capacity. We use a person-centred approach of experiential learning so that people "learn by doing" and practice their new skills in a safe, collaborative and confidential environment.

Our workshops are tailored for group sizes up to 12 people. They can be customized specifically to your organization's needs, ensuring critical skills are developed to navigate the challenges of the workplace:
Resilience and wellbeing in the workplace – create a workplace that thrives

Develop your personal brand – lead with authenticity
Communications to influence – with or without authority
Manager to leader – grow from managing to leading and developing others
Performance management for the new manager – create an environment of trust, growth and progress during career conversations

Powerful presentations – present with confidence to any audience size
Train the trainer – skills to keep your audience engaged and curious

Design Thinking – innovative ways to creatively find the best solution
Manage challenging conversations – navigate emotion and conflict successfully
Negotiating for win-win – find the solution that works for all

Interview for success – be confident as the interviewee or the interviewer
Business writing – ensure your writing is clear, concise, convincing and targeted
Time management – structured planning skills for all aspects of your days
Goal setting – set clear goals that deliver successful results
Intentional meeting skills – How to run effective meetings that deliver actionable outcomes
"I really enjoyed this training, I feel that I learned and acquired practical skills that I can apply into my day to day work.
The trainer was amazing, very professional, knowledgeable and experienced."
"The course was extremely helpful with a lot of in-depth information given to not only deliver strong presentations but how to interact with any audience type and how to get the most from the interaction. The training did not deal with endless models and theories but instead relied heavily on universal experiences that everyone can connect to so that the skill of presenting felt more attainable to all. Strong guide lines were given and a framework to build around."
Call us today to learn more about our Professional Development workshops