Leading Others Programme
Develop Peak Performance for team growth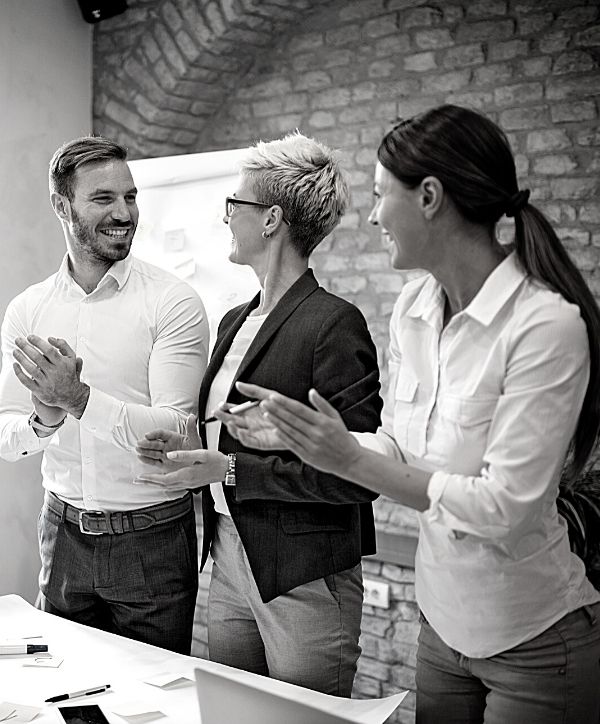 "I feel that I can immediately apply these new skills into my current role, and be confident with them. Knowing how to influence others effectively and understand everyone's social styles. Ensuring that I have all the facts and ask appropriate questions when needed. I really enjoyed how the trainer was so open to share past experiences and how she dealt with a particular situation. By doing this it encouraged everyone to actively participate and share their stories."
Despite theories to the contrary, leaders are developed, not born.
Whether you are a new or established leader or you want to progress to a leadership role, SupportCoach's 5 week Leading Others Programme is designed to enhance leadership skills, influence others and create an engaged, inspired followership.
Leadership is a combination of many skills that grow through learning and experience. This programme is designed for small groups and teams to interactively sharpen existing and acquire new skills.
SupportCoach's 5 week Leading Others Programme includes:
Workshop 1 Developing Trust
The basis of all team inertia is a lack of trust between team members. If team members feel like they are unable to be open with colleagues, they spend much time watching their back and are unable to be an effective team member. This usually results in avoiding difficult conversations.
This workshop focuses on the key skills to build trust.
Workshop 2 Navigating conflict
Conflict can contribute to poor communication which is usually intensified when team members don't trust each other sufficiently. Most people are uncomfortable with conflict and go out of their way to avoid it. Avoiding issues with your team can create unclear priorities and prevent team members from buying into decisions, leading to a lack of commitment.
This workshop focuses on converting conflict into constructive dialogue.
Workshop 3 Achieve collective results
To address difficult team decisions, psychological safety is essential so that individuals can speak up and be part of the decision making process. If team members feel unable to offer feedback due to lack of trust, fear of conflict, or both, they won't buy in to the final decision. Dictating business directives are unlikely to get positive results and deadlines may be missed.
This workshop focuses on skills to collaboratively define challenging goals.
Workshop 4 Accountability for progress
Build key skills to make everyone feel they have a stake in the team's success, take ownership to get things done and meet individual commitments. Develop coaching skills across the team and support teammates to motivate each other towards collective achievement of shared goals.
This workshop focuses on building accountability.
Workshop 5 Achieve inspired outcomes
Clear objectives are essential to ensure everyone is on the same page and the team knows the results they are aiming to achieve. Setting achievable milestones and measures will ensure your projects stay on target, or can quickly be adjusted to get them back on schedule.
This workshop focuses on communicating, monitoring, and regularly celebrating achievements for positive results. 
Through teamwork and roleplay, your skills are practiced in a safe and trusted environment. You will leave each workshop equipped with tools strategies to apply in your day to day work environment.
Programme Duration: 5 x 2 hour weekly team Zoom sessions. 3 follow-up coaching sessions are included to further embed the learning experience and address any challenges.
Participant numbers: Programme is limited to 8 participants.
Programme Cost: Price on application. Flexible payment options are available. Reduced rates are available for teams from the same organization.
Reservation Fee: €100.
Next Programme date: Autumn/Winter, 2022 (facilitated virtually via Zoom).
Success happens with Consensus