Coaching
–

Consulting

–

Mentoring
Lead with Purpose – Progress with Confidence
Whether you are pursuing career progression or are focused on organizational transformation, you will find SupportCoach's approach is human, energizing and inclusive.
Building effective leadership skills is a journey that:
starts by developing personal awareness;
moves on to leading and developing others through one-to-one relationships; and
progresses to leading teams and organizational transformation.
Our services focus on the following key areas:
Leading Organizational Change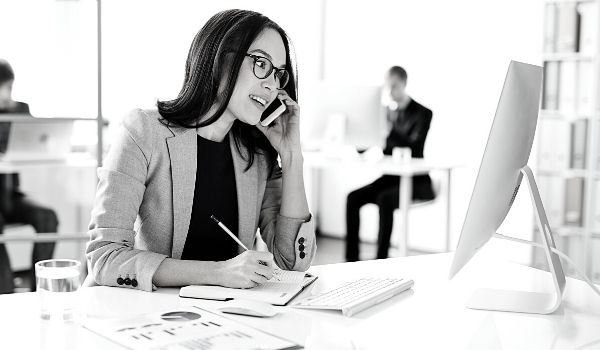 SupportCoach is your trusted partner for Success
Executive Coaching
Elevate your executive presence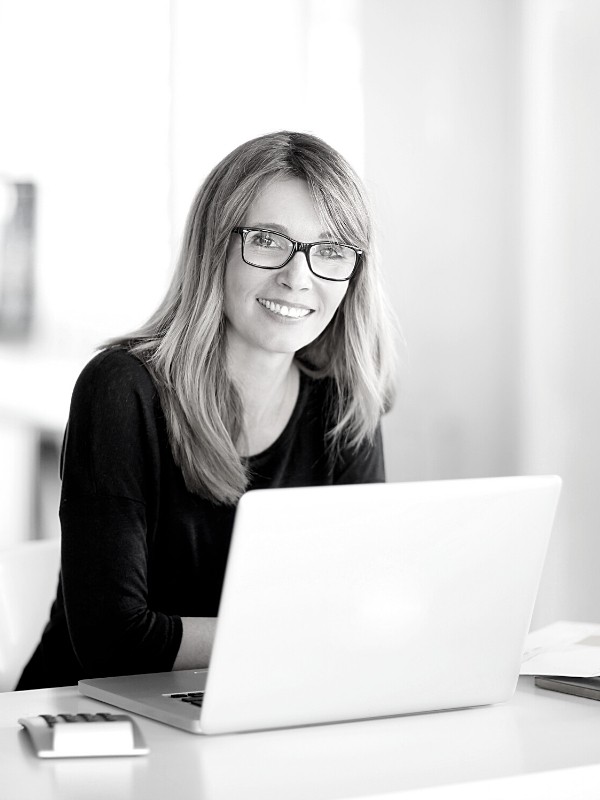 Managing the daily challenges of business and life is complex. Goals can get stuck and progress frequently gets side-lined! Multiple demands can monopolize your time. Leadership can feel lonely. This ambiguity can build stress and anxiety which often results in resistance to change and indecision.
Your objectives can frequently feel beyond reach.
When you engage with SupportCoach, together we will develop your leadership skills and executive presence, establish clear goals and define the steps to achieve them. Capitalizing on your strengths and your personal values, we will identify and navigate any barriers, drawing from our experience to ensure that you take the most appropriate action to achieve sustainable results.
Our process has a structure that is laser-focused on your growth during six coaching sessions, either face to face or virtually. Psychometric tools complement our 1-1 meetings to elevate self-awareness of your strengths, values, your personality and leadership styles, in order to capitalize on your impact with others. You will learn strategies for personal wellbeing and build key influencing skills to get things done when working with others, resulting in increased confidence.  
Whether you are a skilled leader with ownership of organizational progress, or new to leadership with responsibility to develop others, the benefits of SupportCoach's Executive Coaching to you and your career are invaluable.
"I can't stress enough how much of a difference Ann has made to my personal and professional life. She equipped me with the tools to get my life back on track. I learned how to effectively set and achieve my goals in a practical manner, while she gave me the support to do so with confidence. Ann also made me discover what it is I really want to do with my life and instilled a belief in me that ANYTHING can be achieved with hard work, the correct preparation and dedication. I have not looked back since!"
Core and centre always is YOUR success!
Consulting
Build an empowered organization
You have responsibility for driving change and innovation. The chances are that you may be encountering obstacles. Progress may be slow. Doubt and uncertainty may cloud decision making. Critically, the results you know are possible are not being achieved. You are not alone!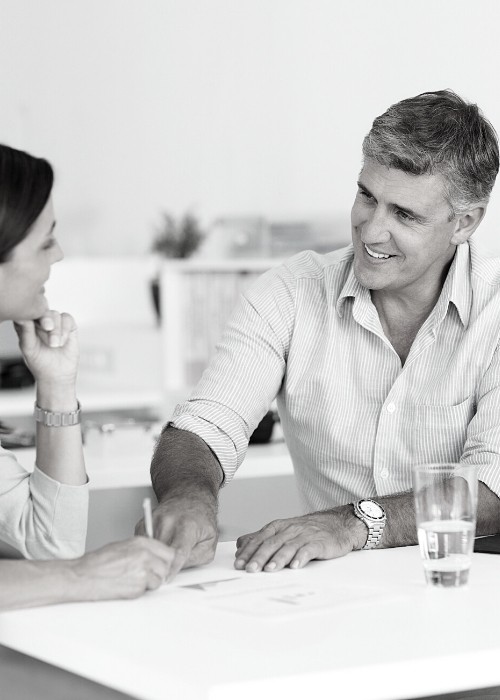 SupportCoach's Consulting focuses on 3 key areas:
People
People make the difference and your company's greatest asset is your team. They are the key differentiator your business has against its competitors.
SupportCoach maximises your team's performance through:
Clearly defined and agreed goals and objectives
Efficient use of time by all employees throughout the organization
Focused personal development plans for each employee
A collaborative approach to teamwork, enabling positively motivated attitudes.
As external practitioners, SupportCoach provide end to end support for human resources needs:
Recruitment: Defining role specifics, creating job descriptions and supporting the recruitment process to ensure the most impactful talent is efficiently recruited;
Retention: Assessing the total reward packages you offer your employees and benchmarking with similar organizations, thereby validating competitiveness for improved employee experience.
Progression: Analysis of performance management process for effective growth. Ensuring your talent are in the right roles, are benefitting from relevant learning experiences and have increased talent mobility opportunities;
Succession: Risk analysis and future-proofing for critical roles to ensure business continuity during absence, following resignation or approaching retirement;
Outplacement: Providing insightful, objective guidance on next step opportunities to those whose roles may be critically impacted during organizational transformation.
SupportCoach's Human Resources consulting builds an engaged and empowered workforce
Process
Every company has different needs and the solution to your organization must be specific to its needs. By completing our "Business Health Check", we gain quantitative and qualitative understanding of the organization's challenges. Using these results, we will agree a specific programme to optimise your teams individual and collective performance. We will work closely with you, your executive team and your employees to enable continuous improvement and sustainable change for peak performance.
The results include:
Organizational efficiency;
Clarity of roles and responsibilities throughout the organization;
Focus on continuous improvement for key processes;
Documented procedures that are fit for function and set for review and validation at defined intervals.
Our response to your organization's needs are tailored specifically to support its requirements.
SupportCoach Process solutions are
focused on Continuous Improvement
Performance
Many consulting organizations offer excellent solutions for organizational change  … and then leave the organization to implement them. Research identifies that more than 70% of these change projects fail. At SupportCoach, we take a "one-size-fits-one", bespoke approach known as Organizational Development & Transformation. Whatever the business challenge, we believe the best answers lie within your organization.
We will support you to define a clear future vision founded on core values, and re-strategize the organization's future direction, whether the change is within one specific area or across multiple functions.
Together, we will:
validate the context and urgency for change;

create a clear vision of the end goal;

brainstorm to design a future structure for your organization's transformation;

support you and your teams through all stages; and

successfully embed transformation.
Throughout implementation, SupportCoach will partner with you. We will ensure your teams connect clearly to the "Why" for transformation, are clear about where each person's role fits, can learn effective strategies to diffuse conflict and are fully engaged throughout the transformation process.
We will embed a coaching, growth mindset within your organization, leaving your executive teams and employees resilient, self-sufficient and confident. Afterwards, we will revisit at defined intervals to smooth any challenges and ensure transformation is embedded.
The success you want is achieved in a professional, human and motivational manner. Your employees will thrive in an environment founded on trust, creating psychological safety, gaining accountability for commitments and delivering sustainable results.
Success depends on clarity
Our approach
We will assess your company's performance

Identify issues or potential challenges

Propose appropriate solutions

Collaborate with you and your team to deliver a successful implementation
We facilitate this through:
Use of psychometric tools

1-1 coaching sessions

1 – few Management meetings

1 – many Team and group workshops
Prepare your business for outstanding performance with our Business Health Check
"I have been working with Ann while being in charge for the Supply Chain for the Citrix EMEA organisation. Ann has been instrumental for us to build a scalable and quality focused manufacturing and logistics backbone to support our high growth EMEA customer base. Ann is an absolute expert in her field and she had all the industry contacts and relationships that mattered in that area. Her own work ethic and that of the team she managed had the "always-on" mentality and it allowed us to succeed on our release targets no matter how tight the dates were scheduled. Beyond that, she and her team were great fun to work with, demonstrating our own Citrix motto "Work hard, play hard and have fun".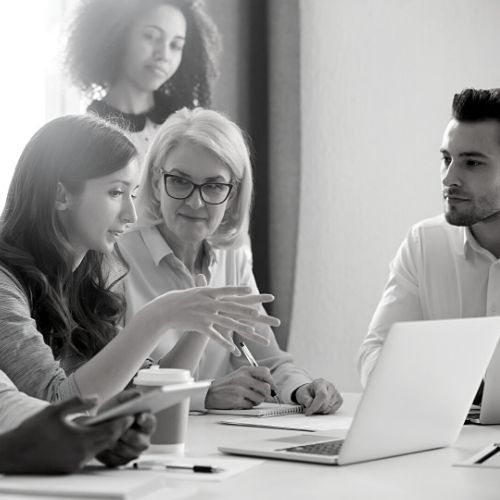 "I had pleasure of being mentored by Ann and found her highly motivating when I began my business. She made me look at it with 'fresh eyes' as it were, using SMART and SWOT analysis as well as updating my programmes and general work plan. Thank you Ann"
Multiple activities and many decisions can lead to confusion about what is the best plan of action in a rapidly changing business environment or allow adequate time to address each challenge appropriately.
A SupportCoach mentor is akin to having a trusted partnership with an additional financial controller, human resource manager, sales manager, operations manager or strategist, available to support you and your business challenge as they are needed.
We recognize the challenge of busy workdays and limited hours. Leadership creates so many demands that most of the time is spent working in the business rather than on the business. A SupportCoach mentor will become your "boardroom buddy", objectively looking at each challenge and arming you with the critical skills you need to define a clear action plan for strategic progress.
We will support you to:
Resolve business issues in a motivational, confidential environment;
Gain new business skills;
Learn from the challenges of others; and
Celebrate your successes.
A SupportCoach mentor creates the momentum for innovative leaders like you to take prompt action and deal with specific business challenges with clarity and confidence, allowing you to lead authentically.
SupportCoach Mentoring services include:
A Boardroom Buddy who will mentor and coach you co-actively to define and implement the most appropriate solutions during specific periods of change;
An Interim Executive to cover periods of project activity or absence, taking ownership of key organizational functions;
Access to a monthly Mentoring Circle to join like-minded people and confidentially gain alternative insights to resolve business challenges.
Success is founded on critical decision-making
Call us today for an initial consultation with no commitment
Facilitation
Innovative and fun facilitation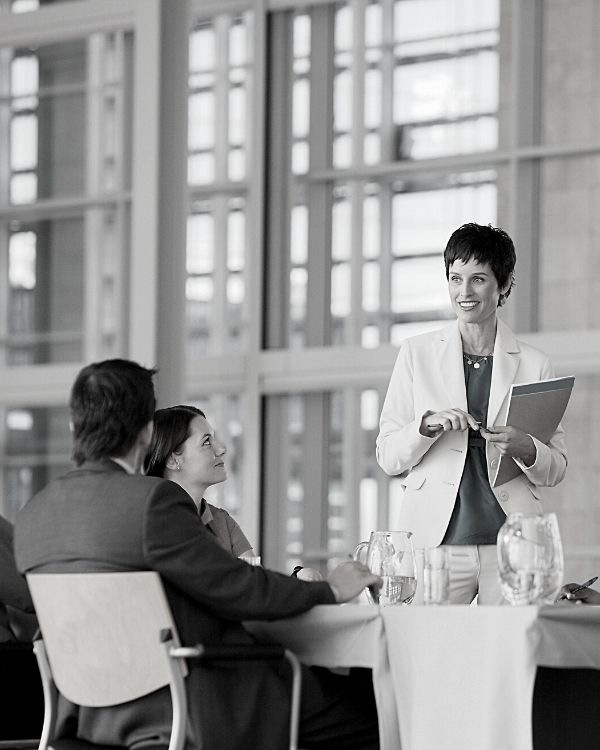 The value of external facilitators to manage your internal events is powerful. Being separate from your business, we are solely focused on the success of your event without the pulls of competing internal demands on our time.
We are disconnected from internal politics, are curious and can ask the challenging questions that quickly delve into the real issues for your teams, building trust to brainstorm creatively and develop the appropriate skills and solutions.
Our approach to facilitation is fun and inclusive. We believe that the success of events comes with involvement and collaboration to keep energy levels high. Our experience has shown that people collaborate best by "doing" and we bring innovative tools and exercises and ensure an open environment where every person has equal opportunity to contribute and be part of the process.
A SupportCoach facilitator will bring the best to your event, whether this event is a workshop, a brainstorming session, a celebration or leadership development.
"Excellent Skills course – well presented. We achieved a considerable amount in a relatively short space of time and the course materials are particularly helpful." Andrew, Papal
Leading Organizational Change
Deliver and embed sustainable change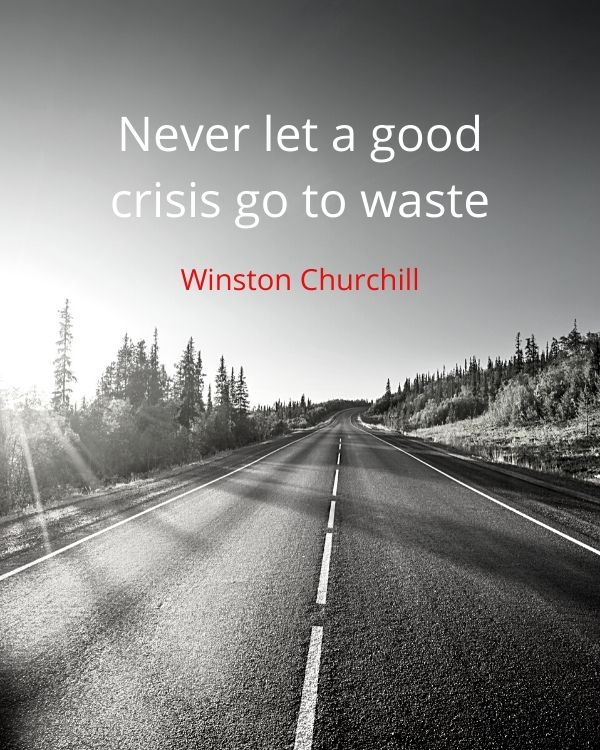 "Never let a good crisis go to waste."
Using these powerful words attributed to Winston Churchill, there has never been a better time for change, driven by the crisis of a global pandemic. Within weeks of pandemic lockdowns, organizations across the globe achieved more than they had planned to in years. While research from McKinsey Global Consultancy has shown that over 70% of change projects fail without the appropriate focus, the pandemic difference has been the sense of urgency driven by the the inclusion of people in the decision-making processes, creating an engaged and psychologically safe environment, despite the most fearful of times.
Transformation is inclusive and leverages the power of quantitative and qualitative data from your trusted internal and external resources to define the real issues and create a bespoke framework for iterative and sustainable transformation. SupportCoach will partner with you to assess critical areas for change and design a transformation plan specific to your organization's needs.
Together, we will:
clarify the context and urgency for change;

create a clear vision of the end state;

design a structured framework for your organization's transformation;

support your executives and teams through all stages; and

successfully embed transformation.
Success results from connection, clear communication, collaboration and consensus